The images below, from the Harpers Ferry National Historical Park's image archive, show portions of the stone and iron rail walls which surrounded the Armory works. The capstones underlying the iron rail insets in this wall appear to have the same beveled top and dimensions as the capstone found in the School house grounds.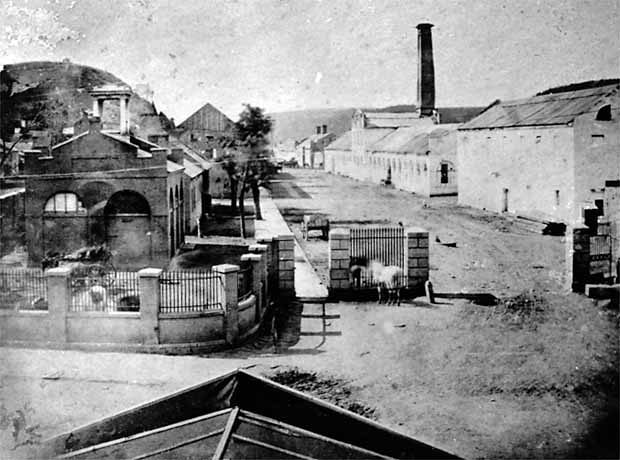 The image above is from a photograph taken around 1862. It shows the main entrance to the Armory, including the fire engine house and guard house in which John Brown and his raiders barricaded themselves in their 1859 attack. The surrounding wall contains capstones at the base of the iron rail insets.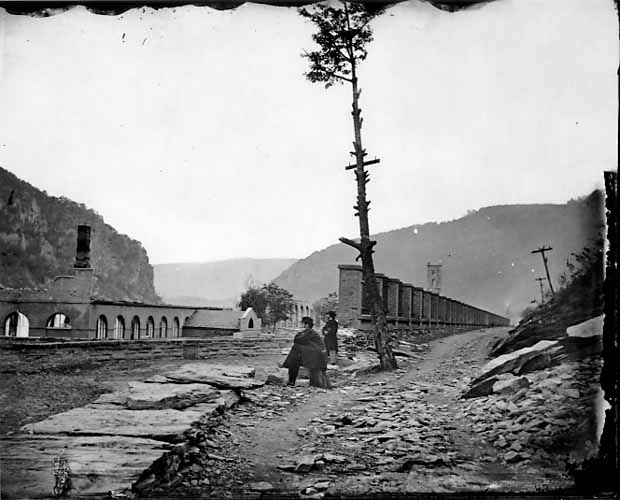 The image above is from a photograph of the ruins of the rolling mill at the northwest end of the Armory grounds, taken in October, 1862. The surrounding wall can be seen here behind the tree, in the center and right side of the image.