The subjects of witchcraft, magic and religion encompass a vast array of issues and related studies. Listed below are some internet and bibliographic resources which approach these subjects from a variety of perspectives. Each of these sources should be read critically.

There have also been frequent incidents of witchcraft or sorcery accusations, and related strife and violence, in countries within Africa, southeast Asia, Europe and the Americas in recent years. Use search engines such as Nexis to search for news media articles on these occurences, using relevant keywords.
European & American
Witchcraft, Magic and Folk Religions
Witchcraft Accusations & Trials
Research Guides on Witchcraft Accusations & Trials
European & European-American Folk Religions
European-American & African-American
Traditions of "Hoodoo" and "Conjuration"
Witchcraft and Divination in African Cultures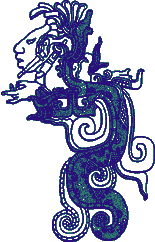 Afro-Caribbean Religions
Millenial Movements and Cults
Additional Religion Studies Links
African and African American Religions
Baha'i
Buddhism
Caodaism
Christianity
Confucionism
Cult of the Virgin Mary
Druse
Hinduism
Islam
Jainism
Judaism
Mayan Culture and Religion
Nacirema
Native American Religions
New Age
Pilgrimages
Scientology
Shinto
Sikhism
Taoism
Zoroastrianism
Myth and Mythology